Profile

Where Dreams of Imagination Play,
The memory's soft figures melt away.
This journal should be viewed with discretion.
Free Account
Created on 2009-05-26 01:46:41 (#387855), last updated 2010-02-06 (397 weeks ago)
2 comments received, 6 comments posted
52 Journal Entries, 121 Tags, 0 Memories, 20 Icons

About

Mini Bio
My name is Christina. I love video games and books because they're a form of escapism for me. Sometimes I just want to relax and block out the real world every now and then. I even admit that sometimes the real world really isn't all that great and it's nice to fall back into the lives of your friends (from books and other forms of entertainment, of course).
In terms of animals I have cats, fish, snails, and hermit crabs. Quincy (11) is a Maine Coon, and Roswell (10) is a DSH/Abysinnian mix. My Betta fish is named Azul, after the character in Dirge of Cerberus. The two algae eating snails are called Alpha and Beta. The crabs are randomly named after Turk characters from Final Fantasy VII. They change shells so much, I really don't know who's who so I just refer to them as "The Turks". I keep joking that I'm going to eventually make a Shin-Ra panorama for their tank.
Where I live is a tricky question. Currently, I'm located in Raleigh, NC. In about a month I'm going to be a full-time resident of Wilmington, NC. Woo-hoo!
School-wise, I've graduated from Meredith College with a B.S. in Biology and a concentration in Pre-Veterinary Medicine. Not that anything really came of the concentration... I mean, I was going to become a Veterinary Technician and while I still love animals it feels like that's part of another life that never happened. I won't go into major details about the situation, suffice it to say that if you're a close friend you do know the details.
I also have a graduation certificate for completion of Penn Foster's Veterinary Assistant course. I love studying, nerd that I am, so even though the veterinary option is sort of a dead end for me now the knowledge I've gained along the way will help me out a great deal. I think I'll always feel connected to kennel work, even if it's part-time.
I'm planning on going back to school some time and attaining a Masters degree in Biology and eventually a PhD. I've though long and hard about the upcoming chapter of my life and I've decided quite firmly that I would like to teach on a college level. I don't want to teach because I think it'll be "fun". Well, hopefully it will be just a little or I'd be screwed. I need a little lightness and happiness in my life.
I do enjoy role-playing, though I find I express submissive-type characters better than dominant-type characters. It's very odd, actually. I love all types of anime, manga, and video games (as stated previously). Movies are also a big plus for me. If I have the money, I tend to go to one movie a week at the theatre (damn expensive tickets!).
I'm not exactly looking for any type of relationship at all aside from friendship. The easiest way to classify me, not that I want to be classified, is that I'm a celibate bisexual. It does sound like an oxymoron of sorts, but there you have it. And the celibacy is a personal topic - If I get to know you well enough, I'll be more than happy to talk about it.
Personality-wise, I'm not quite sure what I'm like. I guess you have to get to know me and find out. For the anime/manga related people, I've been labeled by people I know to be a mixture of Tatsumi from
Yami no Matsuei
and Trowa from
Gundam Wing
. I'm not always such a stick in the mud. I do have an inner Watari (Yami no Matsuei) that pokes his head out from time to time, but I am mostly serious.
Ah, that's enough rambling for now. I can also talk your ear off.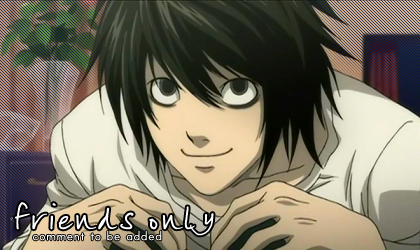 My single rating: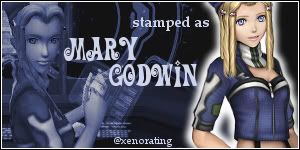 One of my favorite pairings of all time, even though they're more than likely considered minor characters.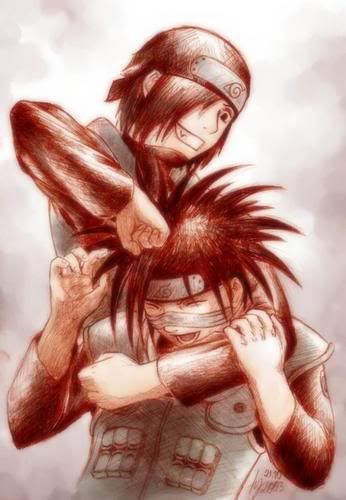 And I'm a HUGE Silent Hill fan (games and movie). I love looking into the dark side of human nature. Odd, huh? Everyone's favorite character. ♥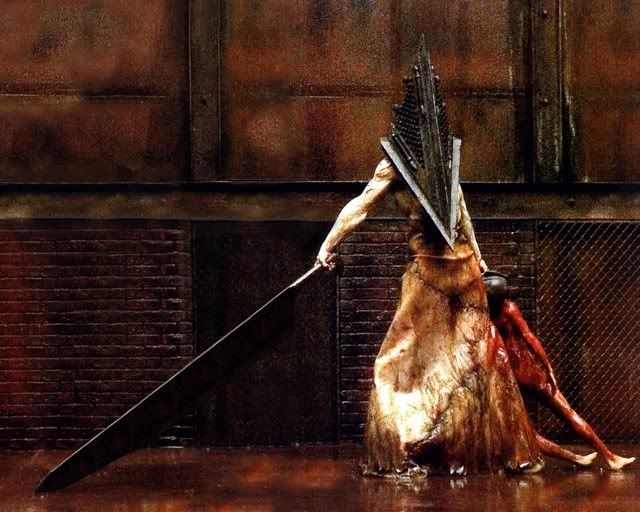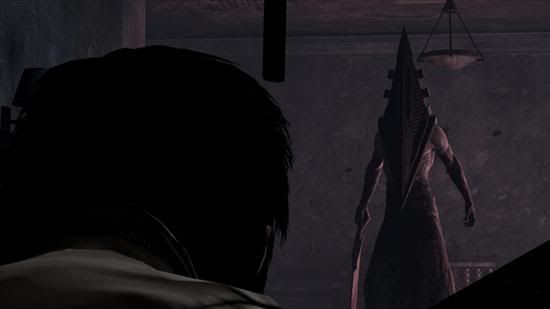 Connect
.hack
,
advent children
,
anime
,
biology
,
breaking dawn
,
buffy the vampire slayer
,
cats
,
chemistry
,
devil may cry
,
dirge of cerberus
,
dogs
,
eclipse
,
final fantasy
,
final fantasy ii
,
final fantasy iii
,
final fantasy iv
,
final fantasy ix
,
final fantasy v
,
final fantasy vi
,
final fantasy vii
,
final fantasy vii: crisis core
,
final fantasy viii
,
final fantasy x
,
final fantasy xii
,
final fantasy xii: revenant wings
,
fish
,
gantz
,
ghost hunters
,
ghosts
,
hermit crabs
,
horses
,
new moon
,
particle physics
,
resident evil
,
serial experiments lain
,
silent hill
,
slayers
,
sorcerer hunters
,
star ocean
,
string theory
,
studying
,
supernatural
,
taps
,
the atlantic paranormal society
,
the last unicorn
,
twilight
,
video games
,
what dreams may come
,
x-files
,
xenosaga

People
[View Entries]

Communities
[View entries]

Member Of (2):

Subscriptions (4):

Administrator Of (1):

Feeds
[View Entries]

Subscriptions (0)

Linking
To link to this user, copy this code:
On Dreamwidth:
Elsewhere: